Lump Breakers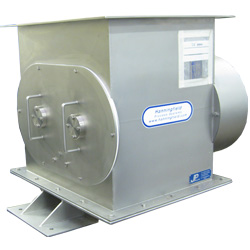 SureBreak Systems
The Hanningfield SureBreak Lump Breaker, also known as a 'pre-breaker' or 'kibbler' is an excellent means of breaking large lumps of agglomerated material.
The Hanningfield SureBreak Lump Breaker is used for reducing large lumpy material prior to further processing such as size reduction milling and fine grinding. The compact design makes the unit easy to fit within existing production set-ups.
The Lump Breaker is capable of extremely high throughput, up to 10,000 kgs/hr.


Profile

The Hanningfield Lump Breaker operates using a twin rotor contra-rotating shaft system. The twin rotor design pulls material into the size reduction zone increasing throughput efficiency. The Hanningfield Lump Breaker is robustly constructed in stainless steel and is available in full hygienic easy-clean execution. The end cover can be quickly removed to gain access the twin rotors and breaker arms.

The SureBreak Lump Breaker is designed to give the ultimate performance in the pre-breaking of large agglomerated material, such as powder or foodstuffs.

The

SureBreak

Lump Breake

r can also be integrated with the

Uni-Mill

cone mill to provide an integrated solution for the size reduction of large particles to a fine particle size.
The

Lump Breaker

is cGMP compliant and ATEX/Explosion Proof versions are available.

The Lump Breaker is designed and manufactured by Hanningfield Process Systems at their UK Headquarters.

Features

•Stainless steel construction
•Low maintenance, easy-clean design
•Compact Size
•Low mounting space
•External outbound bearings

Benefits

•High return on investment through increased productivity and lower product loss
•Improved working environment
•Increased output and efficiency through automation
•Improved dust free environment through containment
•Minimal risk of contamination
•Reduces product loss
•Increased process safety
•Reduced operator fatigue
•Easy to clean design for minimal operational downtime

Technical Specifications

Throughput: Up to 10,000 kgs/hr
Inlet dimensions: 450mm x 550mm
Motor Power: 2.2kW

Typical Applications

•Pre-breaking of pharmaceutical powders
•Can be integrated with the Uni-Mill to provide the ultimate size reduction solution
•Breaking of food products for re-use

Gallery

See it in Action!
Download Brochure:


Lump Breakers (SureBreak Series)